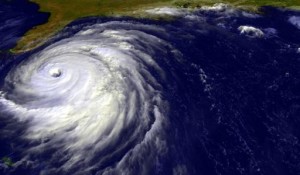 With all the natural disasters in the news today, I thought about how so many people are becoming more self-reliant and how that's such a great thing. But then I thought about how many people must go through their day without even giving thought to what would happen if they found themselves in the middle of such disasters. Heck even the government stepped up it's attempts to educate Americans on being prepared when disaster strikes.
Being prepared is being American in my opinion and I have always striven to ensure my family was prepared for the unknown that mother nature (or fellow man) could throw at us. While I'm certain we are nowhere near as prepared as others, I do try everyday to do something to help us become more prepared.
If anything good can come from the disaster hurricane Katrina bestowed upon Louisiana, it's the knowledge that you can't count on the government to take care of you and your family in a crisis situation and you can always count on mother nature putting a whooping on ya when you least expect it. Since Katrina, I must say I stepped up my knowledge on being prepared as well as actually investing in what it takes to be prepared.
One way I've invested, is with Shelf Reliance's Thrive Q program. It's a program that lets you build (with the help of their online calculator) a food storage program for your family and then either you can purchase it all right away or set a budget and get it shipped monthly. I opted for the monthly shipments and I'm quite happy with the program. I get a shipment of food (#10 cans) each month delivered to my door, that is as close to my set budget as possible without going over. The food has an incredible shelf life (most foods are ~25 years unopened) but it's really meant to be rotated through your normal pantry items. We open and use cans from time to time, replacing them on the list as we consume them. Of all the options for food preparedness, I honestly think these guys have the best solution. The food is excellent and it's reasonably priced.
If you don't have a food preparedness plan yet, you should really check them out, it's one less thing to worry about when mother nature finally gets fed up with your polluting ass. If you don't have any idea how to even start getting prepared, you should start here.

I think it's probably a name most folks in the hobby electronics world already know, but if you have no idea who PanaVise is, you should! PanaVise is the company that makes the most amazing vises and holders for all kinds of things. They have expanded the product lines over the years to include all kinds of mounts for nearly any gadget or gizmo you could ever want mounted. I think the best thing about PanaVise besides the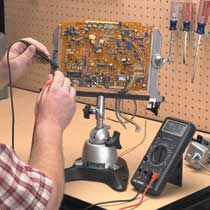 fantastic high-quality products they make is the folks that work for them, what a great group of employees they have!
I got an email today from one of those great employees letting me know they were throwing a little contest on Facebook to promote their product page and the prize is apparently gonna be pretty cool! All you gotta do is post a picture on their Facebook product page of the most creative use of your PanaVise project and you could win. I'm all for free stuff, especially when it comes from PanaVise.
Folks who are just starting out in electronics always ask what is the "must haves" regarding equipment, well I'd immediately say a high-quality, sturdy vise. Specifically the PanaVise models, either the 201 or one of the 3 series. I bought my 201 vise and 308 weighted mount from AllSpec about 5 years ago and I haven't worked on a single project since that didn't utilize it. The only gripe I had about my beloved 201 was the time it took to screw the jaws in and out. Well, PanaVise was paying attention (the president of the company no less) when a very smart gentlemen created a home-brew solution. In fact, they worked with him to create an even better version and now they sell them for folks who already own a 201. Now that's listening to your customer base! If you work on electronics, do yourself a favor and pick up one of the PanaVise vises, you won't be sorry you did.
Sadly, my Amazon wish list does have a few PanaVise products on it that are still marked as "Not Purchased". I really want the low profile 305 model with another 308 weighted base. My wife purchased me the 315 circuit board holder thinking it'd work with my 201, but alas it doesn't.
I have not received any sort of compensation for writing about these guys, when a product works as well as the products they make, it's no effort to blog about how great they are!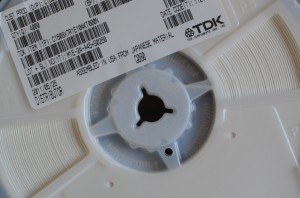 I've never really "stocked" up on parts for my projects as I always just ordered the minimum parts I needed for each project. I guess I did buy the pack of assorted resistors from Radio Shack back when I first started working with electronics. Identifying the parts I used the most and buying them in bulk up front never was something I had given much thought to, well, that is until I read this blog post from the guys over at Dangerous Prototypes. They blog weekly about parts and how they use, source and stock parts for all their work. I guess that's what it took to finally realize I could save myself some serious cash and even some time buy identifying the parts I use the most, determining a standard package type for them and buying them either by the reel or in large quantities.
I've started doing more and more project with SMT only parts so I knew I really wanted to stock only SMT parts for now. A quick search on eBay netted me a few "kits" for resistors and capacitors in the 0805 package which is what I really wanted to standardized on for all my passives. I like the fact that I can get standard 1/8 and 1/10 watt values in addition to 1/4 when I need it in this package and the cost is minimally more than the 0603 package in most cases. I also picked up a few storage boxes for all those tiny parts, highly recommend them! Finally I made a few orders to Mouser and DigiKey to start stocking up.
I ordered 4,000 .1uF ceramic caps from Mouser (actually got 0603 package for these as they were the right price and 0603 isn't much harder to work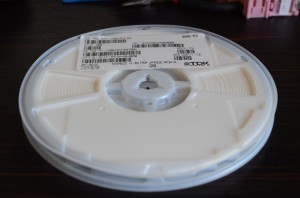 with than 0805), got the reel for $12. Should never need decoupling caps again! I ordered 50 ATMega328's and 50 ATTiny2313's from DigiKey and 500 each of the standard 0805 resistors in 1/8W 0805 package.
The kits I got from eBay helped fill out the voids in the values for my cermamic capcitors and resistors. I think I paid a total of $50 for both kits and shipping, way worth the price.