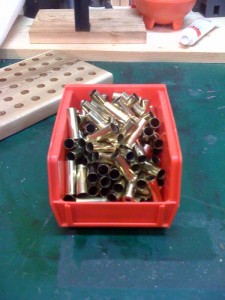 Well, this weekend I had planned on knocking out some 12GA shot-shells but found that I had failed to restock my shot, oh well. Our local Sportsman's Warehouse reopened and while I was there this weekend, I picked up some Hornady Critical Defense for my .38 special. The ammo has fantastic reviews and even better specs but at $23 for 20 rounds, I decided it was time to sit down and build myself a equally fantastic self-defense load. I've triple checked the cases, length, thickness, pocket uniformity, etc. Ready to start working up some loads this week!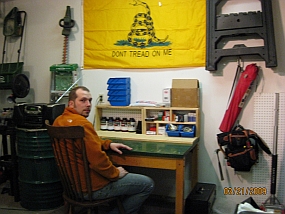 So a few months back I decided to get my act together and start reloading my own ammo. Finding reasonably priced accurate ammo is too rare these days. This is my setup before the presses were put on! My father-in-law hooked me up with the sweet table (solid maple table)! No reloading setup would be complete without the classic Gadsden flag, take a quick read on where the Gadsden came from here !
I'll update everyone on my progress as I find supplies! It's tough to get primers these days!