Anyone who knows my wife knows that she loves to "fall-ify" as much as she loves to decorate for Halloween! This year I found an example using LEDs to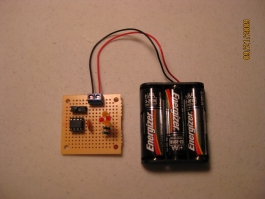 simulate a flickering fire. I decided this would be perfect to put inside our jack-o-latern and as soon as I got home today from work, I whipped up a working version for myself. I've attached a ZIP file which contains a few high-res pictures and the embedded C code you can use to program any AVR. I've used an ATTINY13A for this as I have a bunch laying around and they work perfectly for this project. They are also very cheap, I got mine from DigiKey for .87 each. The whole project cost me about $3.50 excluding the batteries. I think I may expand on this design a bit to include a photo-transistor and a small solar panel to only turn the circuit on at night and recharge the batteries during the day...Once I get the updated version, I'll update this post. Check out the video below of the LED Fire in action!
[youtube]OhWhZjwBKAQ[/youtube]
Yup, that's right! My wife had been reading some cool crafty blogs and I am always up for learning about something new so I got involved. We headed out to JoBeth to find a book that all the online blogs say is a must-have for DIY cheese and butter making (they had it, much to my surprise)! It's called the Home Creamery and it's a fantastic book to get you started making your own cheeses and butters!
It was sooo easy and far better tasting than store-bought butter. I even had Natalie cut some fresh chives from the garden and I added that with some garlic powder to make a more savory butter! Fantastic stuff!
Whole whipping cream getting smooth now!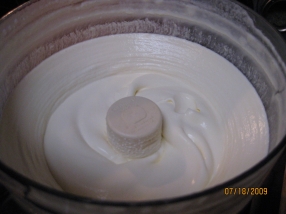 Right Before the butter starts to form!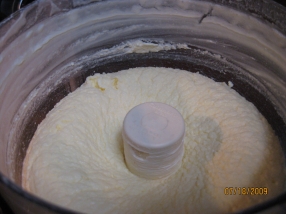 Ah, time for some elbow grease!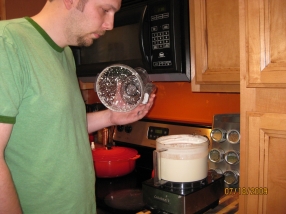 Getting rid of the remaining buttermilk.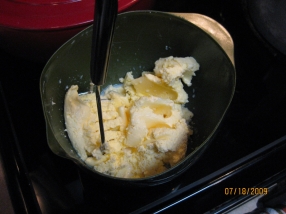 Salted and ready!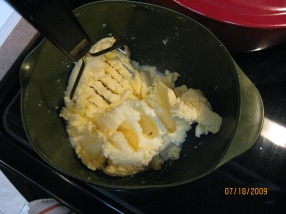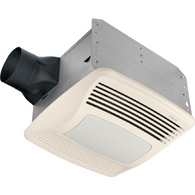 I was at Lowes a few weeks back to exchange out our propane tank and pick up a few misc items and as I walked up to the store I couldn't help but notice they were having an annual clearance event (never knew they had one). Anyhow, the isle ways were full of junk and most of it was pure junk but I thought I'd find some little golden nugget in the piles of junk somewhere...
That's when I noticed this sitting on top of some busted doors. The box was ripped open but after a quick examination it appeared to be not only fully intact, but no missing parts (even had the owner's manual). With no price listed, I asked one of the sales associates and he said that this was not supposed to be on clearance because they still stock them but he'd give it to me for 60% off. 2 scones and 140CFM,  SOLD! WOOT! Not sure we need one but I think my wife will appreciate it, she always gets upset that she can't stay in the bathroom to do her hair while I'm in the shower because the bathroom quickly builds up with steam.
It'll be a few more weeks before I can get this project off the ground, I've been researching already but I have to work the next few weekends so all my plans are on hold...bleh.