Yup, that's right! My wife had been reading some cool crafty blogs and I am always up for learning about something new so I got involved. We headed out to JoBeth to find a book that all the online blogs say is a must-have for DIY cheese and butter making (they had it, much to my surprise)! It's called the Home Creamery and it's a fantastic book to get you started making your own cheeses and butters!
It was sooo easy and far better tasting than store-bought butter. I even had Natalie cut some fresh chives from the garden and I added that with some garlic powder to make a more savory butter! Fantastic stuff!
Whole whipping cream getting smooth now!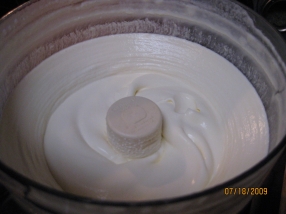 Right Before the butter starts to form!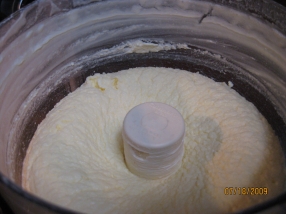 Ah, time for some elbow grease!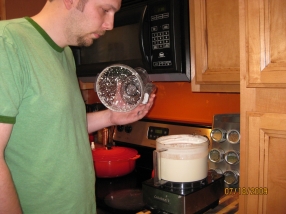 Getting rid of the remaining buttermilk.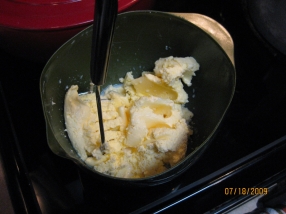 Salted and ready!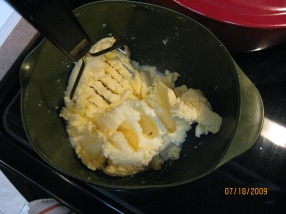 Enjoy this article?