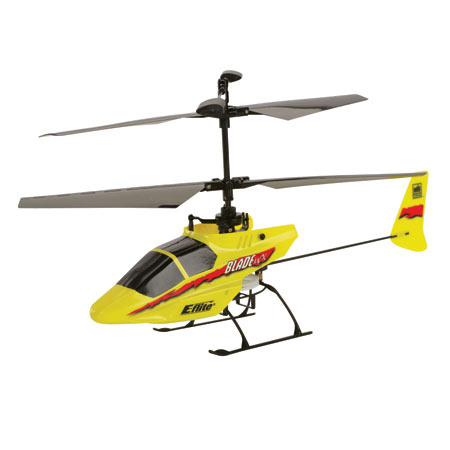 So I got my early birthday gift from my parents! You guessed it, they got me a new E-flite mCX helicopter! My father and I have always been big fans of anything R/C and these new breed of micro helicopters are no exception. We have been flying the Blade CX and CP versions and after he purchased one of these he knew I would love one too! These should not be confused with the cheap-o toys you see at China-Mart or the like, these are highly sophisticated R/C helicopters, including gyros and proportional linear servo control.
I can't say how cool these things are, they are tiny, weigh 1oz and are really sturdy. I've banged my up quite a bit and it still hovers effortlessly. Each battery charges in about 20 minutes and flies for about 6 minutes, after I picked up a few more of the 110mAH batteries and I can fly for as long as my attention span. These are fantastic for the beginner or pro alike!
And as you can imagine, I've already designed a few PCB boards to enhance the charger and allow me to charge 8 batteries at once. I'll be replacing the existing red LED with a low current 0603 blue 5MA LED. Should help with battery life and cooler look if you ask me!