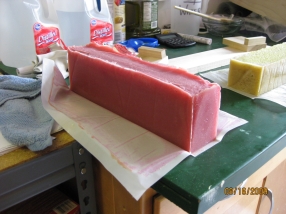 A few months ago, Natalie started playing around with making her own lotion bars. While she was researching, she came across numerous folks blogging about making them but also making soap. It's something we were both interested in since we started going to the farmer's market downtown. The old-fashion soap was simple, far longer lasting and had no nasty chemicals in it, we loved the several bars we purchased. The problem is, it's quite expensive compared to the Irish Spring you can pick up at any China-Mart. We figured it had to be cheaper to make it ourselves and the knowledge of how to do so would be priceless. Becoming more self-sufficient is something we both feel can't hurt.
This week-end was our first attempt at soap making. We had purchased the lye online with some other essential oils and dyes here. We decided very early on we'd use the Cold Process method of making soap as it yielded a very hard soap that lasted longer and was just more similar to how my grandmother had made her lard-lye soap.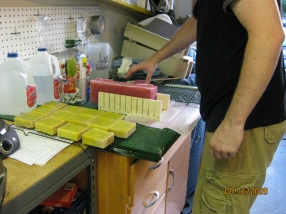 As you can see, we made two batches of soap. One for me (the red bar) and one for Natalie (the brown and yellow) one. Mine was scented with a Karma knock-off (from lush) and Natalie decided on Oatmeal, Milk and Honey. They both smelled fantastic and turned out better than expected. We are going to attempt to make a cinnamon scented batch tomorrow to prepare for the gift-giving season ahead.... (and yes, I did make the wooden molds and wire cutting block). More pictures below of our first attempt...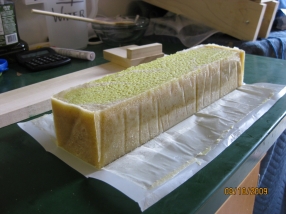 (Natalie's Oatmeal, Milk and Honey Soap)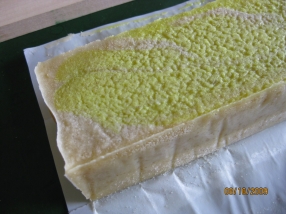 (Natalie's Oatmeal Soap showing yellow swirls from top)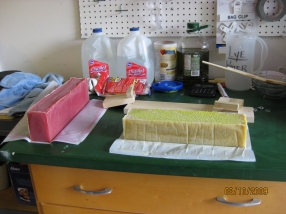 (Both our soaps waiting to be cut)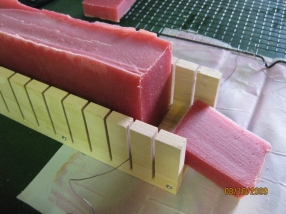 (Cutting my soap)
Enjoy this article?