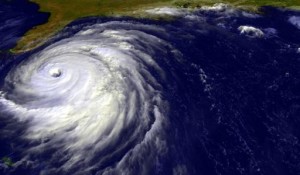 With all the natural disasters in the news today, I thought about how so many people are becoming more self-reliant and how that's such a great thing. But then I thought about how many people must go through their day without even giving thought to what would happen if they found themselves in the middle of such disasters. Heck, even the government stepped up its attempts to educate Americans on being prepared when disaster strikes.
Being prepared is being American in my opinion and I have always striven to ensure my family was prepared for the unknown that mother nature (or fellow man) could throw at us. While I'm certain we are nowhere near as prepared as others, I do try every day to do something to help us become more prepared.
If anything good can come from the disastrous hurricane Katrina bestowed upon Louisiana, it's the knowledge that you can't count on the government to take care of you and your family in a crisis situation and you can always count on mother nature putting a whooping on ya when you least expect it. Since Katrina, I must say I stepped up my knowledge on being prepared as well as actually investing in what it takes to be prepared.
One way I've invested is with Shelf Reliance's Thrive Q program. It's a program that lets you build (with the help of their online calculator) a food storage program for your family and then either you can purchase it all right away or set a budget and get it shipped monthly. I opted for the monthly shipments and I'm quite happy with the program. I get a shipment of food (#10 cans) each month delivered to my door, which is as close to my set budget as possible without going over. The food has an incredible shelf life (most foods are ~25 years unopened) but it's really meant to be rotated through your normal pantry items. We open and use cans from time to time, replacing them on the list as we consume them. Of all the options for food preparedness, I honestly think these guys have the best solution. The food is excellent and it's reasonably priced.
If you don't have a food preparedness plan yet, you should really check them out, it's one less thing to worry about when mother nature finally gets fed up with your polluting butt. If you don't have any idea how to even start getting prepared, you should start here.
Enjoy this article?